Cornerstone, Park Hyatt Seoul's flagship restaurant, serves unforgettable dining experiences with authentic home-style Italian cuisine.

Offering panoramic views of the city through floor-to-ceiling glass windows from Park Hyatt Seoul's uppermost 24th floor, The Lounge presents modern Korean-style dining, from creative desserts to traditional tea snacks and unique seasonal flavors.

Upscale vinyl bar and restaurant The Timber House inspires with a unique blend of rare liquors and beverages, bespoke Sushi Omakase and diverse dining experiences.

With a portfolio of versatile upscale spaces illuminated by natural sunlight by day and offering stunning city views by night, Park Hyatt Seoul offers professionally curated, highly customized options for every business and private event.
Culinary Excellence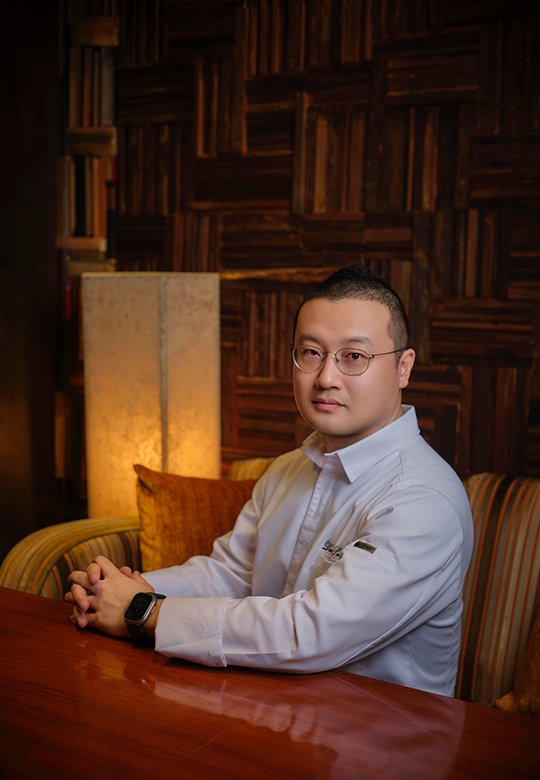 STEVEN BACK
Executive Chef
As Executive Chef, Steve Back oversees all restaurants in the hotel, where every forkful exceeds expectations.
Gift Certificate
Make your gifts truly memorable with a selection of hotel vouchers from Park Hyatt Seoul.

Choose from hotel expenditure vouchers, dining vouchers for use at Cornerstone, The Lounge and The Timber House, or accommodation vouchers to unlock luxury experiences for all tastes.
more